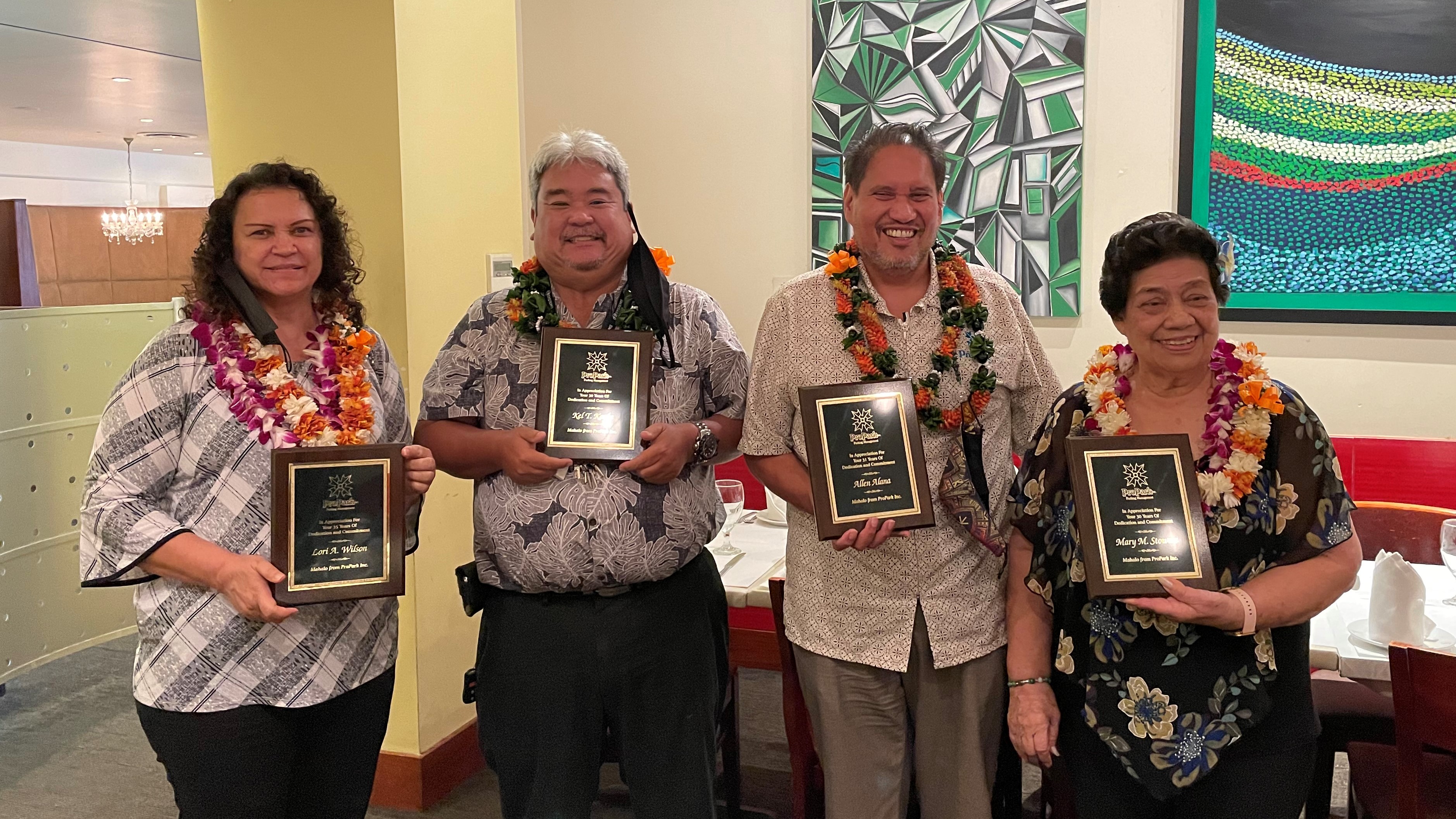 ProPark employees celebrating 30+ years of service.
Our Story
ProPark was founded in 1980 by Richard Leong. From the beginning, Richard believed in the importance of providing the best service to Clients and Customers. Over 40 years later, we continue to carry those values with us today.
The key to ProPark's success is our commitment to our clients. ProPark's core purpose is "to assist our clients in accomplishing their goals." With this in mind, we commit ourselves whole-heartedly to ensure our clients' satisfaction is met. Our success is truly tied to the success of our clients. When you succeed, we succeed!
ProPark's strength is in its operations and management. With an Executive Team with over 160 years of combined parking experience, we have the knowledge to help plan and execute all your parking needs. Our Executive Team works closely with mangement to ensure consistency, and that our clients' needs are communicated and accomplished. By selecting Propark you will truly have a partner operating your operation, with "INTEGRITY, SERVICE, and VALUE."